Andrew`s career has spanned 35 years as a PGA Golf Professional firstly as a tournament player, thereafter spending 28 years "growing the game" in Germany and Denmark. During this time he has had the privilege to coach some of Europe`s top young amateur golfers amongst thousands of beginners and club golfers. He gladly took the responsibility to design and construct a unique learning facility and 9 hole course in Denmark whilst managing the golf operations. He has always focused on professionalism and personal development and can boast the following qualifications.
PGA Class AA Golf Professional
Certified Putting Zone Coach
NLP Sports Practitioner
NLP Master Practitioner
TPI Level 1 Physical Trainer

Andrew decided in 2015 to return to his native Bournemouth, where his professional life began, to continue his career and personal development. Unique to Bournemouth Andrew can link his mental skills with his technical skills producing a fun and effective learning environment for all levels. You will find him daily around the golf centre or in the Proshop. Pop in for a friendly chat.
1 x 60 min lesson – £40
1 x 40 min lesson – £25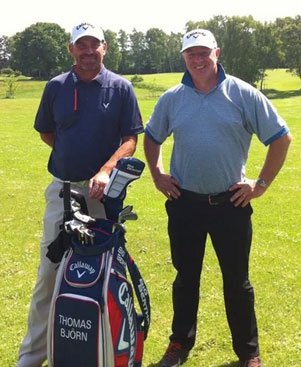 Sign up for our regular newsletter and we'll keep you up todate with offers and articles of interest.