Peter is our resident Fellow of the Professional Golfer's Association. He has taught many thousands of golfers including:
England's leading amateur of all time.
County champions.
Professional winners of the Australian, Portuguese and Kenyan Open Championships.
Amateur golfers of all standard who have won innumerable competitions or have simply enjoyed improving their own standards.


Peter Thompson's philosophy is based on over forty years experience of teaching golf. It recognises that every golfer has different ambitions and is different both physically and mentally, and therefore requires individual tuition. A written report will be given after each lesson.

In 2000, Peter began using a computerised system using two cameras from different angles. This system whilst similar to his previous system allows direct comparisons to world class golfers and monitors the progress of the pupil from their first lesson. Your lesson can be recorded to a DVD and/or VCR tape.
1 x 45min lesson – £ 50.00
6 x  lessons – £250
13 x lessons -£500 
Block bookings payable on first lesson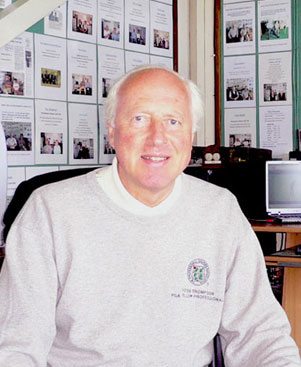 Sign up for our regular newsletter and we'll keep you up todate with offers and articles of interest.